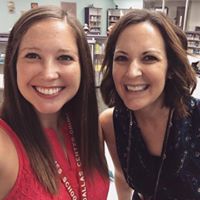 The team who ignited the movement: #Onesmallthing shares their journey. 
Melissa has a message for those who are hesitant to take the next steps in growing their influence. Lacey lives in the present and is not afraid to take risks as she approaches challenges with her motto: Why Not?! 
They filter how they approach things with these 3 important questions:
1. Does it sound like fun?
2. Does it sound like us?
3. Will it resonate?
More Info:
Youtube Channel: https://www.youtube.com/channel/UCbIY4R8JUlMHjXpNXnHThqQ
Twitter: https://twitter.com/letstalkteach
Facebook Page: https://www.facebook.com/letstalkaboutteaching/
Instagram Page: https://www.instagram.com/letstalkaboutteaching/

Podcast: Play in new window | Download
Subscribe: Android | Email | RSS | More
Please follow and like us: